Testimonials for Party Pam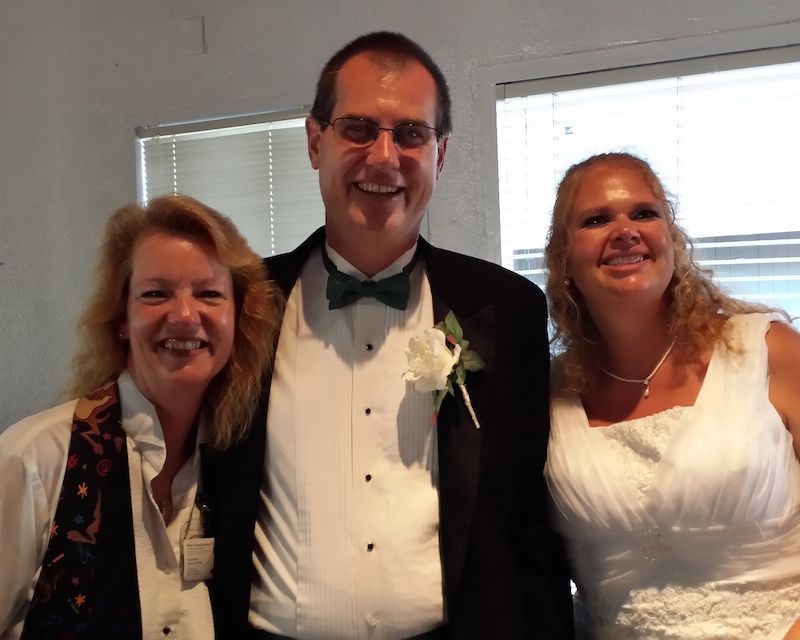 Pam with Partypam was the Wedding DJ for mine and my wife Jeanie's reception on 08/16/14 at Marina Village in San Diego. She was a delight to work with. We met with her before the big day and we felt at ease using her services. Her selection of music was just right for the type of guests at our reception. She was great at getting people involved and on the dance floor. I have been given so many compliments by my guests on how great of a job the DJ did and how she made it a very fun party. I would highly recommend giving Pam a call for your wedding or next party. You will be so happy you did!
Dale & Jeanie Presley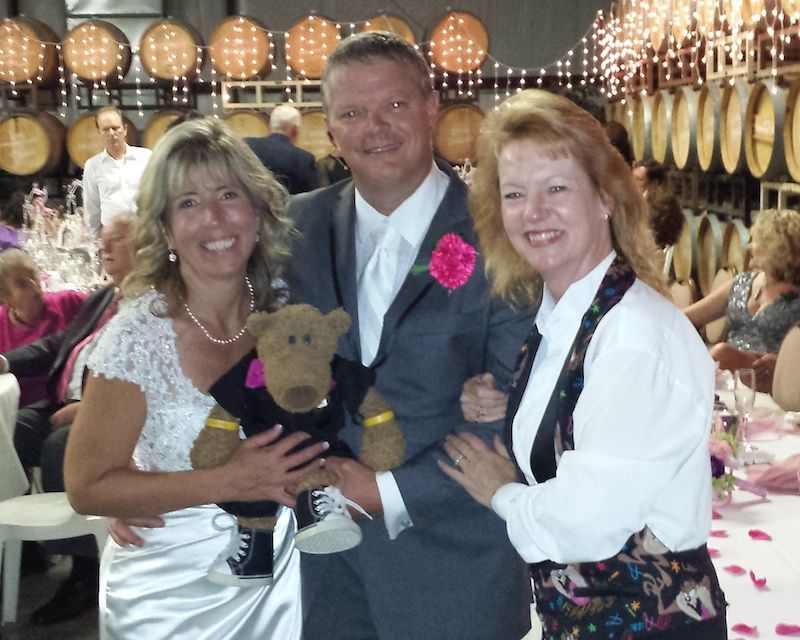 You were fabulous! The day was just as we envisioned it. I will certainly recommend you to friends, family and my company. We had a blast.... and many, many people said it was the best wedding they've ever been to. I like the non-traditional touches we put in place! We were both very pleased with your contribution, and I'm so glad we met with you and talked to you. We spent more time with you than we did with the caterer! Very responsive to our needs, and everything happened just the way it needed to, just the way we wanted it to.
Sharyl & Steve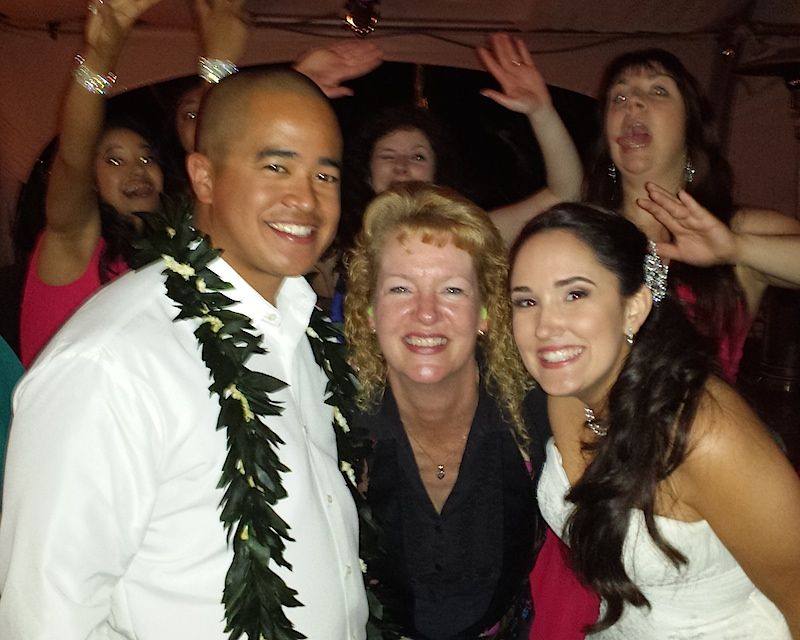 PartyPam – You're amazing!   Thanks for a wonderful job.  Our wedding reception was a blast.  We had many guests come up to us during the evening telling us that this was the funnest wedding they had ever been to.   Regardless of our guests, Chris & I had the most memorable night of our lives and we wanted to thank you for helping to make that happen!
Megan & Chris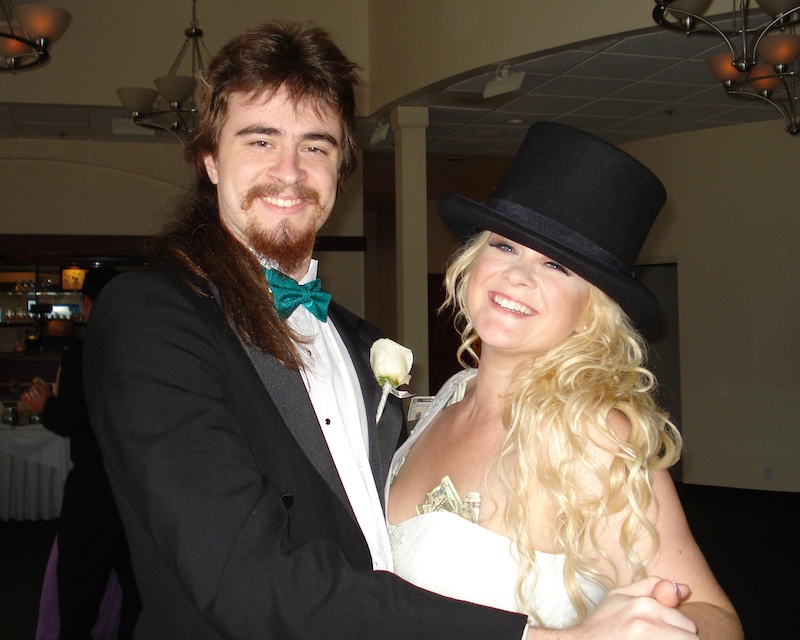 DJ Pam is AWESOME!!!   If you are looking for a DJ that cares about you and your event this is your best option! She is very reliable, organized and professional.   Excellent communication, she will answer all your questions and help with making sure your event has a natural flow. I was not a very detail oriented bride and I didn't give her a playlist, I just chose my first song and the father/bride song and she did great! She played the right songs at the right time and kept us dancing all night!
Maryanne & Stefan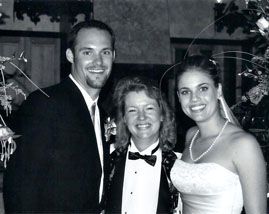 Pam was so easy to work with, it was like working with an old friend. She welcomed all of my special requests gladly, and played all of the music we requested at all of the right times. And she seemed to know better than I did what music would get my family moving. Her song choices, and the resulting dances it inspired among my family and friends, had me laughing with so much joy that I had tears in my eyes. She was always poised, always professional, but also so very natural -- with such a calm and melodic announcing voice that it was a pleasure to listen to.  She was just fabulous and I highly recommend her without hesitation to anyone looking for someone dependable, professional, sensitive, and great fun.
Ellyn L.
Our Daughter's Wedding Reception was a huge success. We did not know what we were doing, Thanks to Pam, everything went perfectly, even with some unexpected surprises,Pam made them flow right in like if they were planned. Several of our guests were complementing her and the great job she did. We are so pleased Pam was our DJ. Pam, you did an awesome job!
Ric & Linda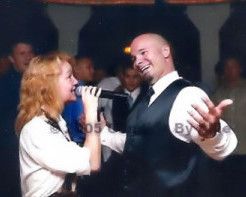 Pam was the DJ for our wedding. She won us over at the first meeting.  She had a great layout for the whole reception at the very start.  She was easy to contact prior to the date.  We gave her a list of must plays - she played them.  The songs we didn't want to hear - we didn't hear.  We even changed our minds at the end of the evening with the genre of music and she was able to accommodate without question.  She even started playing early when my cocktail musician was too quiet to be heard. GREAT JOB PAM.  We couldn't be happier with the night.
Joseph N.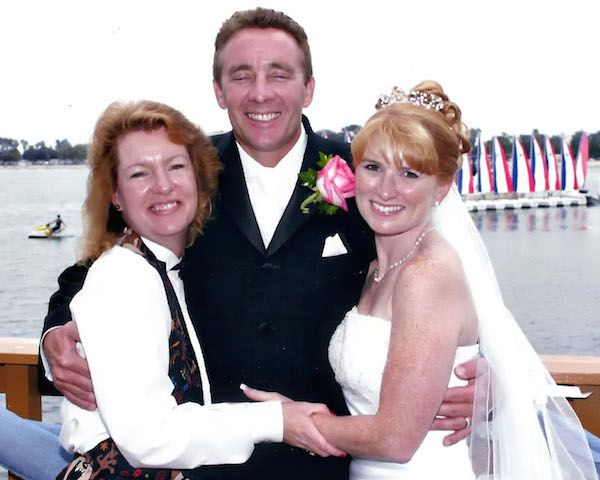 First & foremost, Pam did everything she promised for my reception.  She was there when she said she was going to be there all set up and ready to go.  She played all songs & initiated all events (e.g. 1st dance) according to the timeline we set up together.  But, what made Pam stand out to me was her enthusiasm & energy.  She literally rocked my reception!!  The dance floor was going non-stop from the young kids to my 80-year old grandparents.  She was polite and friendly to the guests requesting songs and she even joined them on the dance floor to lead them in dances they thought they knew how to do.  : ). She definitely goes with the flow of the wedding in determining what to play next, which I appreciated.  She received rave reviews from my guests and is now forever part of my special day memories.
Jamie H.
adminpam
I was referred to Party Pam for my wedding from a friend who was recently married. I was not steered wrong! From day one of contacting her, she was very friendly and asked me all of the right questions. I knew immediately that she would be the perfect fit for our special occasion. She went above and beyond to make sure our day went smoothly! She even coordinated with our caterers when we were ahead of schedule. She gave helpful advice and made sure our guests and us had a fabulous time! She accommodated our more conservative guests and was very playful with our super fun/crazy () guests. She was a huge contributor of making the ambience perfect for everyone! Then to find out days after the wedding that a family emergency had happened in Pam's life. She never once let it show in her demeanor or overall performance. Pam is an amazing, caring, professional, and fun Deejay!!! I give her 5+ stars and wouldn't have changed anything. Thank you Party Pam!
adminpam
Pam was the absolute best! Can't imagine our wedding without her. She made it so fun! I loved how she felt like another family member at our wedding and not some loud obnoxious dj. She really truly cared about us, our wedding and each of our guests. She coordinated everyone and really made our wedding special and perfect. Thank you Pam 🙂 and thanks so much for posting the special pictures and video. Wow! Over and beyond I will never forget you.
Party Pam has been featured on: