I had not been to the Pala Mesa Resort before.
Several of the employees at Pala Mesa Resort commented that they'd never seen a female DJ before.
I know there's not a lot of female DJ's in San Diego, but their surprise was obvious.
We all had a lot of fun at Dean & Karina's wedding though, and the Pala Mesa Resort was a great place for a wedding.  They have a couple of waterfalls, one that's a great background at the ceremony site, and another near the tent for the reception.  The staff is friendly and well trained to keep everything running smoothly.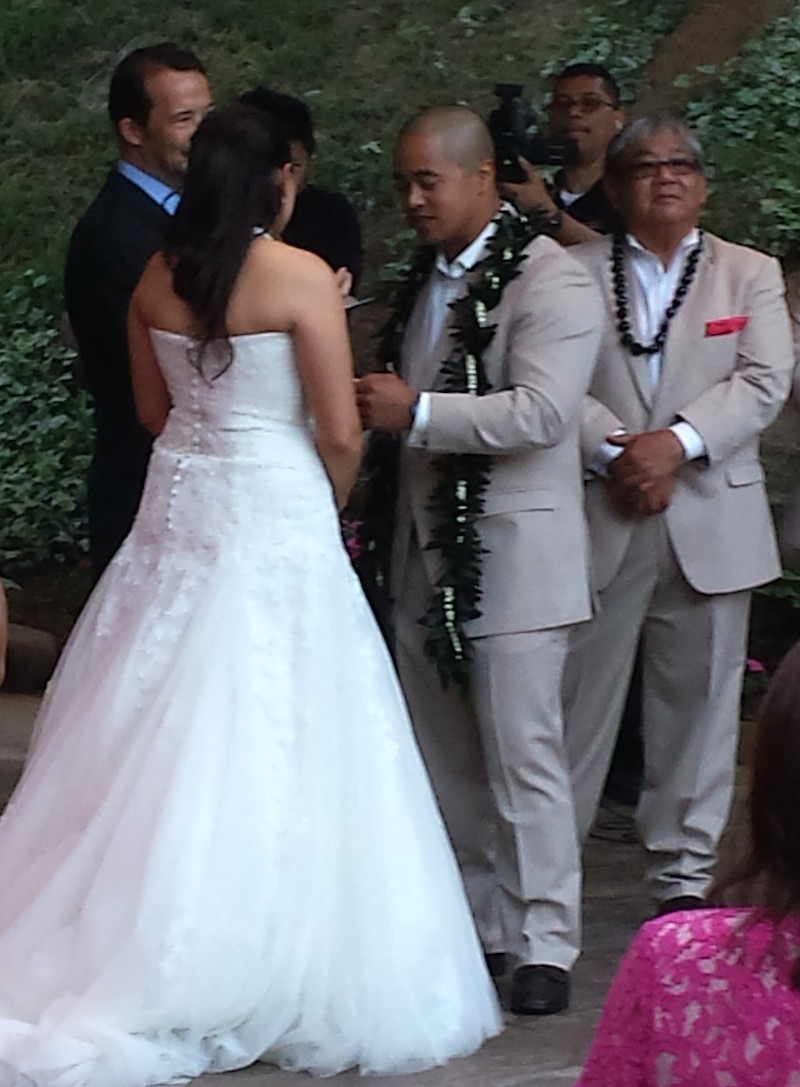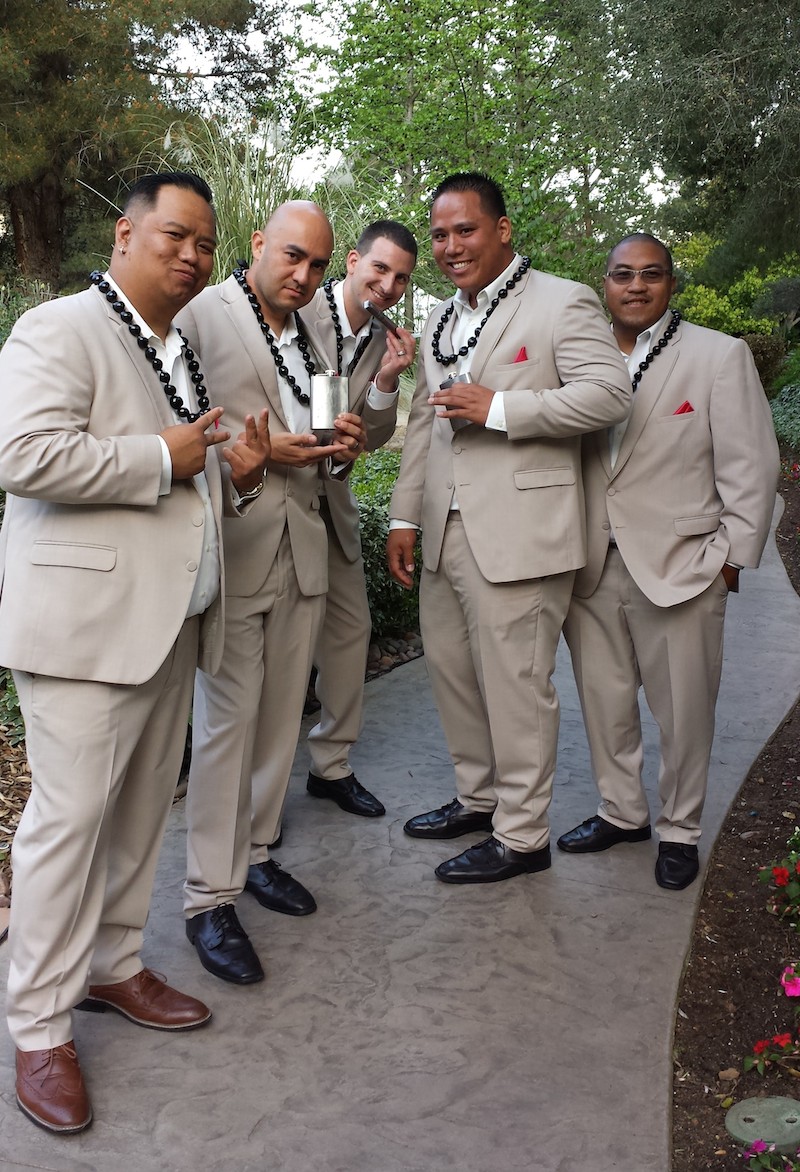 I could tell these guys were trouble when I was setting up.  🙂  Each of them already had their own flask – they were so much fun.  Thanks guys!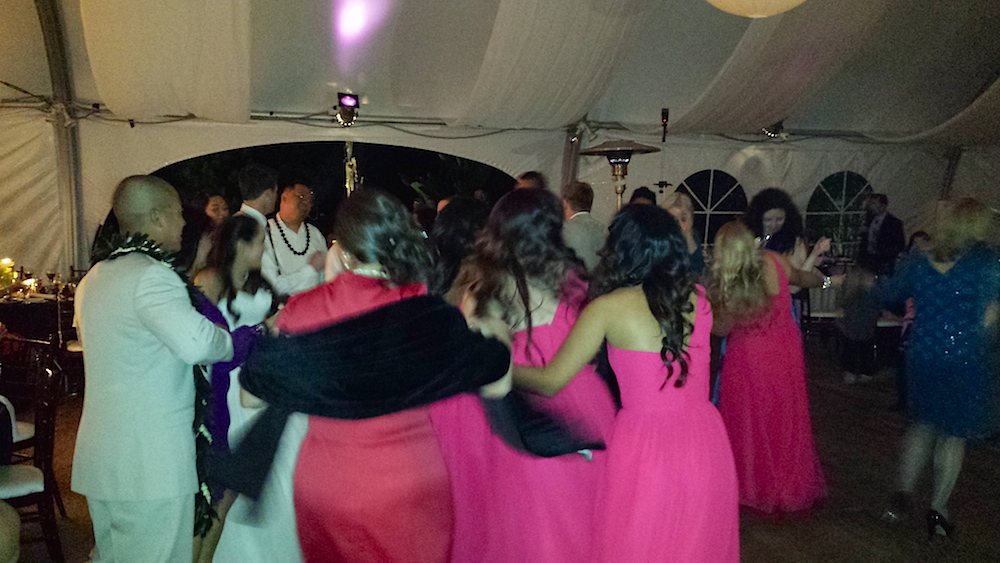 Dean & Karina did a money dance.  During the dance Dean niece wanted a dance – but not to anything slow … I put on "OMG" by Usher and they had a blast with it.  We did some Hawaiian music as well during dinner, and a mix of everything for dancing.
I hope to have that much fun the next time I go to the Pala Mesa Resort.