The Martin Johnson House is a great place to consider for your wedding or event. Built in 1916, the rustic cottage was one of the earliest additions to the Scripps Institution of Oceanography campus. Once used as a home for Scripps professors and their families, the refurbished cottage and grounds now offer a charming coastal setting ideal for social events ranging from business meetings to wedding receptions.
Carol & Pat had their wedding at this historic oceanfront cottage nestled under lush cypress trees , and it was wonderful.  With breathtaking views of the Pacific coastline, it was incredible.  It's one of the best spots in San Diego.
They had their ceremony on the lower patio, and the tables on the upper level. Don't forget to rent heaters if it's not during the Summer! It can get pretty chilly at the Martin Johnson House. Luckily, we had heaters – and used them.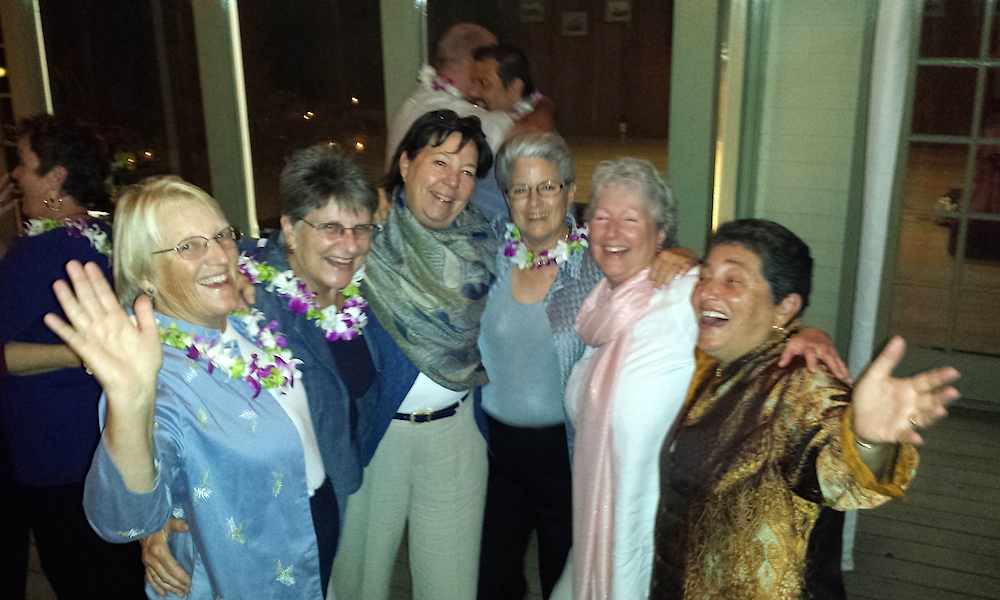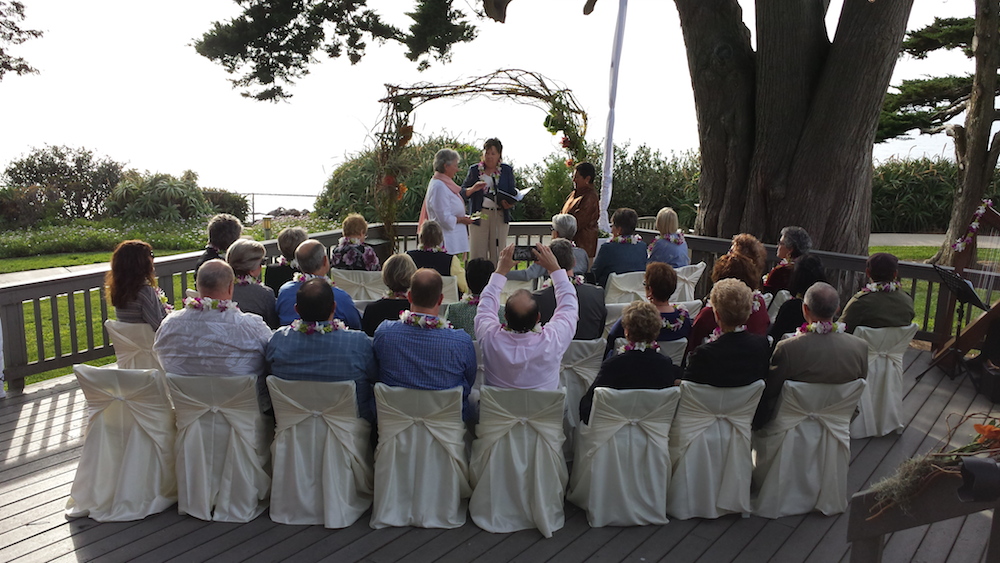 The scenery is so serene gazing off the patio, the Martin Johnson House is a great choice for your wedding. Just ask Carol & Pat.
Carol & Pat made sure everyone got "lei-d", so we had a very festive and tropical theme going.
For a DJ that cares as much about the success of your wedding as you do, call DJ Party Pam.